---
---

Wednesday, 29 Aug. 2007
---
Dimming the lights: On August 26, 1997, Digital Video Disc made its unofficial debut, with Warner Home Video placing 61 titles in nationwide release after a six-month trial period in test markets. Sony's flagship DVD player at the time, the DVD-s7000, cost $1,000; entry-level models reached the marketplace several months later with price-tags around half that, which still wasn't cheap. The nascent format faced several challenges — not all Hollywood studios were on board with the new digital media, while video-rental chains would not clear out a portion of their VHS shelf-space for the shiny new discs. However, thanks to a passionate group of early adopters, home-video divisions at Warner and Sony, the release of movies on DVD without the traditional "rental window" applied to VHS, and retailers stocking discs at affordable prices, consumers began crossing the digital divide. Since then, DVD has changed not just the way we watch movies, but how we think about them.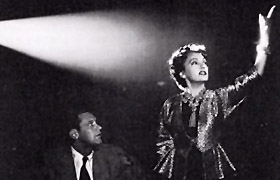 It's hard to understate the impact that DVD has had on our movie-consuming culture. Just as a lot of us will someday (even today) explain to young people what the world was like before personal computers or the Internet, we have to make an effort to scan back to the mid-1990s, when the idea of feature-length movies on CD-sized discs was a holy grail of film collectors. Prior to 1997, the condition of feature films on home video was sorry indeed. VHS tapes offered poor transfers compared to today's viewing standards, while film collectors hoarded hard-to-find movies captured from rare, late-night TV screenings. At the time, Laserdisc was the cineaste's choice, although the format was expensive, unwieldy, and sometimes subject to degradation thanks to the infamous "laser rot" that plagued more than a few collections. Folks who didn't have Laserdisc players and deep pockets could purchase some movies on VHS with widescreen transfers, but they came at a premium price. And then there was videotape itself — bulky, non-indexed, and liable to warp, break, and degrade, it simply was not durable enough to satisfy film collectors.
Looking back, we see there simply is no comparison between 1997 and 2007. Today, it's not only possible, but affordable for the average consumer to own an excellent personal film collection and home-theater equipment. It can even be done "on a budget," as it were. Compared to the pre-home-video era (basically, at any time before mass-market VCRs), the transformation is nothing less than astonishing, and it's worth thinking about. It was not that long ago that only the very wealthy could afford home theaters and actual prints of films for private screenings. It would require not only a large room, but a separate, muffled projection room as well, and somebody to run the projector (recall that famous scene in Sunset Boulevard, for example). You couldn't have a setup like that and, say, live in an apartment. DVD has made movies accessible to everyone, not just reclusive movie stars. This is one time when the movies may have gotten smaller, but they also got better.
* * *
The arrival of DVD was bolstered by the near-simultaneous arrival of the World Wide Web. Indeed, for a lot of folks, DVD and the Internet have been inseparable elements of a single success story. The partial democratization of mass publishing — which (before blogs) was virtually limited to tech-savvy webmaster-types who also would likely find the DVD format fascinating — sparked several new websites, including early vanguards like The DVD Resource Page, The Digital Bits, and DVDFile.com. These websites, and the others who followed in their wake, did more than just offer the latest industry gossip and movie reviews. They kept the DVD industry honest by making sure that the earliest of consumers were radically informed about their purchases. In fact, thanks to DVD websites, the "blind" purchase has never been necessary. For consumers willing to research via mouse-clicks, DVD websites have offered a wealth of details about any given DVD's transfer quality and extras, often before new products reach store shelves.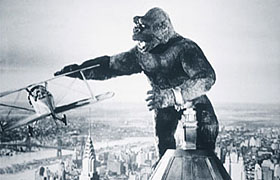 Combine that with the fact that websites could be published not just once a day, but updated several times per day, by multiple writers. Without that, DVD might look very different in 2007. Thanks to the Web, some titles that didn't meet the high standards that the format itself promised were re-issued with improved transfers. Even more frequently, long-requested titles remained (and still remain) off the market for years until studios could complete a print restoration and compile enough extra features to make even the most cynical of DVD consumers excited about an upcoming release (and yes, waiting for a landmark like King Kong was worth it). Internet reviewers and talkback citizens pored over every significant title, evaluating the quality of the image and audio, comparing the work to previous Laserdisc releases, catching bad crops and missing elements, and noticing small, important details that the majority of us would miss. The vanguard of DVD websites that arrived between 1997 and 1999 made the difference, trading out time and effort for the sake of improving the format, inspiring widespread consumer confidence, and waging an information war against the now-defunct pay-to-play DIVX format by Circuit City. In fact, if you remember the "Open DVD" campaign, you've been around for a while.
DVD won the war. In fact, it won a few wars — against DIVX, against the VHS rental market, against mainstream consumer technophobia. And it happened not just because of websites, but because every early DVD adopter became an evangelist for the format, until, within a few years, even the most casual home-video viewers found a reason to invest in DVD, at least alongside their trusty VCR. For movie fans, the format has meant quality transfers, widescreen presentations (for many, seeing full ratios on old favorites for the first time), and a reason to buy good speakers and blackout curtains.
But the biggest battle was won in the mainstream, where such mattered far less than usability. And this has been DVD's true value-add. We'd all like to think that quality is what drove this format over the past decade, but that's not entirely true. In fact, the idea's more than a bit misleading. Quality has been a factor, but, compared to videotape, the intuitive DVD interface and durable disc made it a logical purchase for just about everybody. Since 1997, there simply haven't been any reasons not to invest in DVD, save for the fact that it doesn't record. And, in the end, even that hasn't mattered much. MP3s don't "record" either, but it's the usability of downloadable, digitally compressed music that has caused it to supplant a good portion of CD sales, just as CDs replaced vinyl and cassettes, just as DVD has replaced movies on videotape, and just as broadband viewing options are bound to chip away at DVD's market dominance in the foreseeable future. Usability, and clarity, wins the mainstream. Always.
* * *
For those of us who enjoy watching movies at home — renters and collectors alike — the marketplace's far horizon looks vastly different today than it did ten years ago. We see an ongoing format-battle between Blu-Ray and HD-DVD, with most studios taking sides in the matter. We also see Apple making forays into the digital living room, hoping to crest the sort of technological watershed with iTV that they've already crossed with the iPod and iTunes, putting downloadable movies on everyone's set-top box just as they've put music in everyone's pocket. For most consumers, it's tempting to batten the hatches and wait out the storm, if only to see where the rising tide takes us. It's also tempting to simply hang on to old-school DVD, which is reasonably high-def (with anamorphic transfers on most discs), supported by all vendors, cheap, and as comfortably reliable as an old pair of sneakers.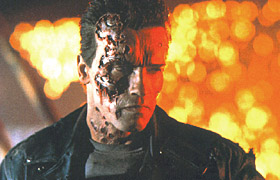 For the moment, neither new option — the competing HD formats, digital downloads — has offered a compelling argument to consumers. Downloads need to be simple, and while most people seem comfortable with putting a DVD in a tray, we know that a significant portion of the consumer public still gets a rash when they have to interact with a personal computer any more than absolutely necessary. Meanwhile, the format war between Blu-Ray and HD-DVD has been a stark disappointment to many who eagerly bought into DVD in the late-'90s. Both high-def formats reached consumers before any clear winner emerged, creating an inevitable "wait-and-see" attitude. Considering the fallout from the VHS-Beta war of the 1980s, it's surprising that the industry has chosen to steer us on this course, particularly when there still are enough Beta supporters out there who remember all too well what happened when their expensive technology lost all support in the broader market. The recent decision by Paramount and DreamWorks Animation to exclusively back HD-DVD (reported last week) alongside Universal, means that only Warner Home Video is prepared to release product on both platforms, with the remainder of home-video vendors in the larger Blu-Ray camp. A similar scenario in the 1990s would have doomed DVD to the fringes of the mainstream marketplace, if not to an early demise. Instead, when Terminator 2 became the first feature film on DVD with a layer-switch (RSDL), allowing for uninterrupted viewing, nobody had to stop and check, "Hey, will my DVD player read that disc?" Yes, in 1997 it did. And it still does.
Waiting is easy. In fact, it's been made easy. High-def DVD may offer higher resolution and more interactive features, but it's no more simple to operate than standard DVD. And we all know that usability, not quality, wins the day. Jeffrey Katzenberg (the 'K' in DreamWorks SKG), as reported by Variety, said on a conference call to investors earlier this year "Blu-Ray and HD DVD are a niche business… They're not going to become the next platform. I think for the general consumer, there is not a big enough delta between the standard DVD in terms of where it is today and the next generation." We agree. DVD-Audio and its competitor, Super Audio CD (SACD), have not supplanted Compact Disc sales, even as CD sales — as nearly perfect a mass-media product as has ever been invented — find MP3 downloads denting their margins. Last we checked, hi-resolution audio was consigned to a small shelf in the back of our nearest big-box electronics retailer, while every type of sleeve for every size of iPod was stacked up on the nearest route to the cash registers. Roy Scheider was right, gang. You're gonna need a bigger boat.
* * *
Nonetheless, even if the next generation of DVD Video has yet to emerge, standard DVDs have now entered a slow, graceful decline — at least in terms of overall market share. Figures vary from report to report, but sales are not anywhere near the boom figures that marked the earliest years of this decade, and many observers insist it will never get there again. Most of the format's mainstream hardware adoption — a certain driver of DVD sales — is complete. The re-issue of several titles, as many as two or three times (the dreaded "double-dip") have been welcome in some circumstances for improved transfers, reviled in others for slick re-packaging of an already existing product. And it hasn't been difficult for plenty of DVD fans to hang on to their current films on DVD and collect something entirely new, rather than get caught up in a Sisyphean cycle of upgrades — something hi-def DVD tempts on a much larger scale.
Our shiny little platter has reached its peak. Home video is on the cusp of unprecedented fragmentation, and it's easy to wonder if we'll ever see the likes of one simple, universal format ever again. In a few years, you may visit a friend's home and watch a new movie on standard DVD, a high-def variant, a download, or from a broadband service. You may have to make inquiries of a technical nature before you bring along your own viewing choices. And, quite possibly, you may debate if it's better to see a movie in a theater or at home, if the title has been released to both venues on the same day.
By the midpoint of this century, none of this may exist at all, with every possible form of proprietary content — film, television, journalism, books, radio programs, music, your morning traffic report, even dust-covered scrolls lost in the basement-time of distant libraries — sliced, analyzed, digitized, compressed, optimized, repackaged, marketed, and consumed by us in portions large and small via vaporous, intelligible technologies that today are the stuff of plausible imagination.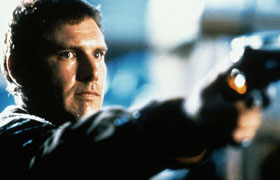 This is the formidable, ongoing challenge that faces those who are in the business of producing and selling packaged media: What is the value proposition of renting or owning a tangible product like a DVD? Partcularly when a good-quality version of the movie can be ordered as video-on-demand, downloaded to a hard-drive, or seen in a theater? How is that proposition clarified when more than one DVD format exists? Why rent? Why purchase? Will DVD websites and DVD consumers proselytize for these new formats as they did ten years ago? Will they once again take up the fight and make it their own?
Or is DVD, in fact, bound to become a niche item? Instead of being the King Kong of home-video rental/retail, swatting away all competitors like toy planes on strings, is it about to be consigned to something as inconsequential as a consumer preference?
Extras remain the format's true calling card — at the moment, downloads and on-demand cannot compete with DVD's ability to compile a wide variety of items in a single package with that magic word: clarity. Buy one thing, get several — commentaries, documentaries, deleted material. No need for extra downloads, additional purchases. And if this indeed becomes the hallmark of DVD, it will force producers to include quality extras on as many releases as possible, rather than asking consumers to settle for a trailer and EPK featurette. Multiple versions of a single film also are sure to bolster DVD's ongoing success, collected in the one thing that only packaged media can offer — an attractive box or case with high "Wow!" factor on a retailer's shelf. In fact, Warner Home Video's upcoming DVD release of Ridley Scott's 1982 Blade Runner seems to be a final statement on the film itself, but also harbinger of DVD's future, where bottom lines will be supported by multi-disc sets, be they cinematic masterpieces or hit TV shows.
But within that success may lie more uncertainty, because a multi-disc release of Blade Runner is very much is for the True Fan and not for the casual viewer, who will happily turn to a competing delivery method to see the film (or a version of it) without the need to pore over every detail or see five versions of what they consider to be the same thing. Most DVD viewers don't listen to commentaries (ask somebody, anybody), while others only watch extras once or twice at most. And if that's the case, where does that leave DVD fans? The consumers who don't want everything simple, who love the bitter details of every studio squabble and scraps of cutting-room floors? If this is the outcome, the most profitable, heavily promoted DVDs eventually will resemble the Laserdiscs of a previous generation, in scope and bulk. That would be fine. That also would be a niche market.
Then again, if DVD isn't as cool as it was ten years ago — and face it, it's not — at least is has the chance to be pretty cool again. As cool as it was when Fight Club arrived in its innovative fold-out digipak case that contained two discs, a dark, thrilling film of violence and male bonding (one that almost could have been designed for the DVD demographic itself), and surprising extras. For some, DVD began with Fight Club. For others, it never quite surpassed it. And, maybe, it could get back there again.
Give it time.
* * *
As of this morning, The DVD Journal is ceasing publication. DVD first reached store shelves ten years ago this week, and this website went online with its very first DVD reviews nearly a year after that. Since then, we've posted almost 4,000 DVD reviews, watched the retail sheets for the best upcoming DVDs, and hopefully steered a few folks into renting or purchasing movies they otherwise might have overlooked.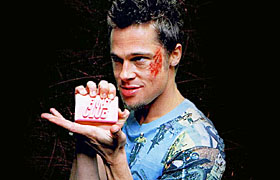 Compared to many websites, very few writers have contributed to the Journal over the years, with a core group of around ten based in Los Angeles, San Francisco, Portland, and Seattle. The editor would like to thank all of them — it has been a privilege to be their first reader every week, and to be associated with a talented group of film critics who also happen to be good friends. Our own world has changed in the past decade as well, with marriages, children, new homes, career changes, and various other things that happen to sensible people when the subtle business of adulthood creeps up on them unawares.
The writers would like to extend thanks to everyone in the home-video industry we have had contact with over the past decade, from the hard-working publicists who do their best to get products out in advance of street-dates, to the miracle-worker technicians who have done the most challenging, and most important, job of all — restoring classic films to the best condition possible, allowing us to enjoy them at home, and forever. For many, this was the one true promise of DVD, and we rarely have been disappointed. We would also like to extend a special thanks to the good folks at The Criterion Collection, who have always set the highest bar for others in the industry to watch, and who got into this business back when Laserdiscs were a niche, and thus made the transition to the mass market with the greatest care, and as little fuss as possible.
For now, we will leave this website online, and while we won't be posting any regular features, all are welcome to return and get a look at a decade's worth of DVD, in review.
Finally, we thank our readers, for we too have been a niche of sorts, happily reviewing movies and posting release news without the need to fling around pop-up ads or hawk particular products to cover our bottom line, or worry about our own "growth" for the sake of raw traffic numbers. We're glad you made the time to drop by. We had fun. We hope you did, too.
—The Editor
Comments from the Web
Reader Talkback
• I just read your 'sayonara' posting. I'll be sad to see you go as I've been reading your postings almost daily for the past seven years. I hope that you may reconsider and start posting again, but in either case I'll thank you for all the great reviews over the years.
-Matt
---
• I've come to your site for the past 7 years, and have enjoyed reading your reviews and updates. Good luck in your future endeavors... You'll be missed.
-Grant
---
• Just wanted to let you know that I was incredibly disappointed to find out that your site was going dark. I have been a regular reader for about six or seven years. You guys have done a fantastic job with the site. I own a small DVD rental chain and have always found your website to be a valuable resource for info and reviews. Thank you and best of luck in the future.
-Paul
---
• Really enjoyed the site, it was a daily resource for my hobby/addiction to DVDs. Best of luck to you as you move forward.
-Marc
---
• This is a very sad day, the Journal was like a friend that I could rely on and trust I don't how many times the Journal made look like an industry insider at dinner parties. I will so miss you guys and hope that this might be temporary, the Journal has given me great joy and insight. Thank you.
-Paul
---
• I'm saddened that you are shutting down DVD Journal... I've been with you since nearly the beginning. Good luck in your future endeavors.
-Joe
---
• It's a rare thing for me to bother jotting a note to a publication, especially because I'm not really sure you'll ever see it. I just wanted to say that your DVD journal site has been a regular stomping ground of mine and I'll miss it. Beyond the seeming simplicity and organization of the site was the often humorous and sharp criticism. I bet I've clicked by a couple times a week for quite a while. Thanks for the great reading material. I'm sure I'll continue to wander your archives...
-Rich
---
• I'm very sad to see you go, but very thankful for the past ten years. This was one of my favorite websites, one I recommeded to friends over and over, always my first (and usually only) stop for DVD info, and oftentimes my first stop on a Monday morning for the newest reviews. I'll miss you guys. So thank you again for a wonderful website.
-Blake
---
• RIP My favorite site! Thanks for many hours of enjoyment!
-Tim
---
• "As of this morning, The DVD Journal is ceasing publication." I could very easily have missed this at the bottom of today's post, and I very nearly did. My jaw hit my desk with an audible (5.1 surround) thud! I am very sorry to see you pack up. DVD Journal is/was my number 1 source for good, comprehensive and consolidated DVD happenings. If you must close, I am very disappointed, however congratulations to you all for 10 years of fine work.
-Ian
---
• Upon reading today's announcement that DVD Journal is shutting down, I experienced a most unwelcome deja vu flashback to when Cinefantastique terminated publication under its original editor - what a shame that a product of such substantial intellectual quality was no longer going to be available! Please reconsider. Like Cinefantastique, the other publications in your genre have but a fraction of the quality and utility of DVD Journal. But if you're dead set on this crazyness, then I'd like to express my sincere thanks to the staff for these many years of excellent service to the DVD-watching film enthusiast community. Monday and Tuesday mornings, you were always my first stop on the internet.
-Don
---
• I was both happy and sad this morning when I read your very fine retrospective of all things DVD, only to find out at the end that it was an eloquent and moving "resignation" letter. Your site has provided me with a tremendous amount of great information over the years on DVD, as well as motivating me to purchase every disc on the Editor's Top 25 (none has disappointed me!). Best wishes in whatever you do, and hopefully another site can fill the void you leave (but I'm not counting on it).
-Paul
---
• Sad to see one of the few reliable DVD sites out there fold its tent. Outstanding analysis as a farewell, however.
-Chris
---
• I was sad to see that you're ceasing publication but wanted to thank you for all of the hard work that you and your team have put into the site. I enjoyed checking the site each Monday and Tuesday (especially Tuesday!) to get the latest news and future releases. Your Top 25 list, year in review lists, and MIA lists were also especially appreciated. Good luck with your future endeavors!
-Mike
---
• I feel I've been punched in the stomach. With great sadness I read your goodbye today. And I feel responsible. Though I supported your site through clicks, I never once took the time to offer a simple thanks for your important piece of my film education. Your dedication to the film, rather than the indecipherable bit-ratio/mega-something/edge-enhancement/halo-speak that permeates most other dvd reviews, made your site a frequent destination.
So many times, when I really should have been doing something else, I would find myself picking random reviews to read. Or, even reading the same review multiple times. The mix of dry humor, cinema knowledge, and pure enjoyment of film your reviewers crafted in their writings kept me entertained for hours.
Please, please, please keep the website active. Or, even collect the reviews in a book so they can be saved forever. You and your team deserve it.
Good luck to everyone. I hope they find other outlets and I hope I'm able to find them when they do. Thank you.
-RJ
---
• Sorry to see that your site is shutting down -- over the years, it's been a compelling read and a valuable resource (your New Release Calendar was the most prompt and comprehensive of any site I've seen). You guys were terrific and your site will be missed -- thanks for all your work!
-B.
---
• I was shocked that your website will no longer be updated. It was intelligently written and something I referenced every week. I have been in awe of the quality of the effort, and really appreciate all the years of thoughtful reviews and information. I'm tangentially involved in the business, (next week I'll be recording a commentary), but as a fan of films of all stripes and varieties I am sorry to see you go, but very much appreciate the legacy and quality of journalism you have left behind.
-Mel
---
• Stumbling upon your announcement today was akin to hearing that a distant but beloved relative had passed away. Even I was surprised by the sinking feeling in my stomach as I read the final paragraph.
As a fellow reviewer (at movieline online) and admirer of your staff's work, I'd appreciate it if you would pass along my compliments to them for producing hands-down the best DVD "film" analysis on the web. In the chatroom era where every high-school punk with a half-baked opinion whines "just write about the extras" I've always been thankful that DVD Journal focused on the films themselves. Your work will be missed.
-Greg
---
• You may or may not actually see this, but I'd like to join the many, many folks who are probably filling your email box with messages of thanks and please say it ain't so... You guys have been a great resource and I am sorry to see you hang up your whatever it is people hang up these days when they quit doing something.
-Jeremy
---
• I was shocked and dismayed to read that you're shutting down your website -- it was one of my regular duties to visit you each Monday and Tuesday religiously. Your site is probably the most intelligent and dense-with-information on DVDs that exists. Sadly, it looks like I'll have to change that to the past tense -- "existed." Thanks for giving us so much, over so many years. I'll miss you!
-Rich
---
• I'm very sad to hear you go. I first started reading The DVD Journal in 1999, shortly after the purchase of my first DVD player (1999, has it really been that long?). At the same time I discovered your site, I discovered others; The Digital Bits, DVDFile.com, etc. And while I stopped checking in on those sites years ago, your insightful, well-written reviews have kept me coming back to The DVD Journal on a weekly basis.
Indeed, DVDs have changed my life. When I purchased my first DVD player I was an executive in the transportation industry. But DVDs changed the way I looked at films. Little-by-little I was learning about the filmmaking process by listing to DVD commentary tracks, watching the "making of" extras, etc. I was hooked. A few years after the purchase of my DVD player, inspired in no small part by what I had seen and heard on DVDs, I would quit the transportation industry, and return to school - to study film. I am now a film editor at a post-production house in Chicago.
Thank you for many years of enjoyable reading. You are among the best DVD sites on the web. You will be missed.
-Jay
---
• Thanks for years of great reading. Your dissertations on the dvd format and your well-spoken reviews have been a staple of my internet reading for lo these many years, and I am very reluctant to say goodbye. If there were only some way to change your mind... basket of cookies, bourbon, maybe a helper monkey or three?
I hope the dissolution of the site does not signal the end of your reviewers' output. Please let us know where we can read more reviews from your crew, and best of everything to the lot of you. Entertaining reads are rare enough; consistent quality even rarer. Your site delivered the goods, and I appreciate it.
-Pat
---
• Please accept my sincere thanks for the many hours of great reading you've provided me. Good luck in whatever you do next.
-John
---
• I was very sad to read that you are suspending the DVD Journal. I have depended upon this site, more than any other site, for years, to notify me of upcoming releases, and to give unbiased and informative reviews. I am a collector and cinephile; I have a little over 4000 DVDs, including a complete set of the Criterion Collection, and I found the DVD format from almost day 1 to be the answer that I was looking for in order to enhance my movie-watching joy. I hated VHS, I hated rewinding tapes, I hated it all, and they were damned expensive. DVD was it for me. I hope that you all have success in your future paths, and that you know that I, as well as countless others, will miss your site. I hope that I can find another that is anywhere near what yours has been. Take care.
-Kris
---
• Saw the news about your site. Congratulations on your long run and best of luck with any future projects you decide to get in on.
-Mark
---
• I just wanted to personally drop you a line and to tell you how sorry I am that you will no longer be publishing your website. I've enjoyed it for years and have always found it to be informative, well written and extremely insightful. There are numerous sites that I visit everyday, but I want you to know that yours definately stood out in a very crowded cyber world. Best of luck and thanks for all the great reviews.
-Francis
---
• I haven't always agreed with your policies, publishing schedule or opinions but I have always enjoyed visiting your site. The content was thought provoking and well written and yes, your reviews prompted me on many occasions to purchase a DVD I might have otherwise overlooked. Thank you for that. You will be sorely missed on Monday and Tuesday and as long as your reviews are still available, I will revisit from time to time. Again, thank you and good luck in whatever you decide to pursue!
-Marshall
---
• I have enoyed your website for eight years now and was sad to see today that is was ceasing publication. When I was a Peace Corps Volunteer in Central America from 2000-2002, I looked forward to the two and half hour bus ride to the Peace Corps Headquaters to check my email and to see what was newly posted news and reviews awaited me at dvdjournal.com. The old school non-colored Macs would seem to take an eternity to load the site, but it was always worth it. I would secretly print (paper was to be rationed for only the most important of documents) reviews to take back to my site and pour over literally ever word whenever I had a free moment from my work (which was usually only over meals). These food-stained printed reviews and news followed me where work took me. Often I would become carsick trying to read as I bounced down shoddy roads in thirty year old school buses with no shocks. Imagine my embarrassment when I had to tell my native girlfriend that I was not constantly reading emails from home but reviews of movies that came on shiny discs like cds. Trust me when I tell you these are wonderful memories for me. The Godfather, Citizen Kane, Dr. Strangelove, The Phantom Menace (cant win them all), etc.. Reading about these gave me a little slice of american life I never had access to where I was at. As a techno geek living in a third world country with no TV and frequent power outages, it was like receiving cookies from mom in the middle of a war zone. Needless to say, the first thing I did when returning to the states was to turn all those stained, worn reviews into shiny new dvds I still watch and enjoy today, all of which had been recommended by dvdjournal.com.
-Benjamin
---
• I started reading DVDjournal kinda late in the game (about two years ago) and I've been impressed with the writing and analysis you've provided. I've wasted many a night picking through your archives, though I guess I can hardly call it a waste. Your in depth reviews inspired me to start putting out my own video review blog just for fun. Thank you for a decade of excellent writing. Please keep your archives up for awhile so I can reference them every now and then.
-David
---
• Just want to add my thanks to all the others. Your page was also for me the first stop on a Monday morning. What you had that put it there was a straightforward layout. Too many sites dazzle the viewer with ads, selections, pictures etc in all colours. You provided the information I wanted in a direct, easy-to-use manner. You will be sorely missed. Best wishes to all the team for their future.
-Jack (Switzerland)
---
• I finish my Labor Day weekend only to find DVDJournal, a site I've religiously bookmarked and visited for over 7 years, is going away. I want to thank you for so many well-written film reviews, even the ones I didn't agree with. Compared to most DVD review websites, your film reviews were comparable to the pros and sometimes more well-written in their brevity and specificity. You also triumphed the smaller indie, foriegn, and classic film releases that other DVD sites tended to overlook or ignore. Thank you, thank you, thank you. One of my favorite aspects of the site was checking in each week to see which new release would get the "star treatment" and which releases you would herald with a star for each new Tuesday. You also had the best New Release calendar of any site online and your review database was nicely organized. I will also miss your year-end round-up of the best DVD releases, which was also a good list to work backwards from in updating and adding to my film library.
Thank you again. My DVD shopping in the future will suffer without DVDJournal but I hope the time away treats you all well.
-Joel
---
• What! How dare you! What were we paying you for?
Seriously, very sorry to see you go and many thanks for all the useful information you provided me over the years to make my DVD buying decisions.
-D.
---
• I just checked in to your web site, as I have every Tuesday for years, to find that you will no longer be updating your site. I cannot express what a great loss this is to DVD collectors everywhere. I have relied on your site for news on new releases, insight into films that I had never heard of, and information on films I had written-off that made me re-evaluate those films, often for the better. It is with great sorrow that I send this email to wish you the best of whatever comes next for you. Thank you for being part of my life for so long.
-Paul
---
• I'm sorry to see that you're hanging up the guns. I've been checking in regularly for many, many years (I bought the Criterion Spinal Tap off the shelf on release date, dammit, and then played it in my 20-pound Pioneer DVD/LD combi-player). While any of a jillion cookie-cutter sites could tell you how many deleted scenes a disc had or what format the soundtrack was in, I could always count on your site for an insightful few paragraphs on the film itself from a reviewer I might not agree with but whose opinion I could trust was founded on actual knowledge of film. Thanks for making the web a smarter place for the last ten years. You'll be missed.
-Ryan
---
• After reading your comprehensive and excellent critique of the video industry I was certainly taken aback when I read that your site would be discontinued. Your site was one of the best on the web. I would like to give kudos to everyone involved in this wonderful site. Their time and effort was very much appreciated. Your weekly site will be missed.
-Greg
---
• I purchased "Brazil" based on your review and it is without a doubt my all time favorite movie. I was only 11 in 1985, and completely unaware of 'good movies'. If not for dvdjournal.com. I never would have known about this incredible film. (and a few others). Thanks so much. Best wishes. (p.s. going to dvdjournal.com on mondays will be a HARD habit to break.)
-James
---
• I am sorry to hear that your site is ending. I have been reading your reviews for about five years. I found your commentary to be fair, intelligent and personable. These are rare qualities, particularly when people are talking about movies and especially when these people are on the internet. I'll miss your site and insight. Good luck.
-Michael
---
Tuesday, 28 Aug. 2007
---

On the Street: There's just a few DVDs to pick up this week as we head into the Labor Day weekend, including Paramount/DreamWorks Blades of Glory and A Night At the Roxbury starring Will Ferrell, Year of the Dog with Molly Shannon, a re-issue of Dr T & the Women, and the complete first season of Heroes. Here's this morning's notable street discs, available at Amazon.com
:
3:10 to Yuma (1957)
Air Guitar Nation
Antibodies
Blades of Glory (widescreen)
Blades of Glory (full-frame)
Blood & Tears
Bob Saget: That Ain't Right
Carlito's Way: Crime Saga Collection
The Crocodile Dundee Triple Feature (3-disc set)
Dane Cook: The Lost Pilots
Danger Mouse: The Complete Series Megaset (4-disc set)
The Dog Problem
Dr T & the Women: Special Edition
East Side Story
Finney (3-disc set)
Friday Night Lights: Season One (5-disc set)
Heroes: Seasons One (7-disc set)
I Shouldn't Be Alive
Jesse James: American Outlaw
Justine de Sade
Kickin' It Old Skool
The Last Day of Summer
Legion of Super Heroes: Vol. 1
Martin Lawrence's First Amendment
Masters of Horror: Season One Box Set
Mickey Mouse Clubhouse: Mickey's Treat
A New Wave
A Night At the Roxbury: Special Edition
Nobody's Perfect
Notorious B.I.G.: Bigger Than Life
The Odd Couple: Season Two (4-disc set)
Offside
The Outer Limits: The Original Series, Vol. 2
Paper Cut
Return to Halloweentown: Ultimate Secret Edition
Rowan Atkinson Live!
Satan, Prince of Darkness: A&E Biography
Samurai Jack: Season Four
Shredderman Rules!
Ski School
Teachers
True Heart Susie
Women Behind Bars
Year of the Dog
— Ed.
---
Monday, 27 Aug. 2007
---

Disc of the Week: When Joss Whedon's sci-fi western "Firefly" was canceled before its 2002 season was completed, no one could have predicted the passionate fanbase and long life that would keep Whedon's rag-tag crew of space outlaws on the cultural radar for years to come. The love for this sadly misbegotten show has been intense, stoked by the release of the feature film Serenity (2005), and kept alive by a loyal network of fans who call themselves "Browncoats" after the duster worn by series star Nathan Fillion. Years after the show's cancellation and the film's release, Serenity lovers flock to annual "Serenity Now" showings in 47 U.S. cities each June, celebrating Whedon's birthday with charity events benefiting the human-rights organization Equality Now. Recently, weekly "Firefly" episodes screening at a Portland, Ore. brewpub attracted around 250 people each week, despite showtimes that began at 10 p.m. in the middle of the work week. Internet bulletin boards, mailing lists, and websites like Serenity Tales offer "Firefly" lovers a chance to not only connect with each other, but to create their own adventures in the Serenity 'verse — fans even organized a "Browncoat Cruise" to Mexico slated for December 2007, a sort of sci-fi convention at sea. The tenacious, continued support for the TV show and movie even inspired a documentary on the subject, Done the Impossible, which debuted at the 2007 Comic-Con in San Diego. Game players will get to create their own characters in the "Firefly" universe starting sometime in 2008, when a MMOG (massively multiplayer online game) based on the series reportedly will be released by Multiverse Network, Inc. And in June, 2007, astronaut Steven Swanson brought "Firefly" and Serenity DVDs along with him on the Space Shuttle Atlantis, donating the discs to the International Space Station's crew.
Whedon has remained characteristically modest about the love for Serenity, telling one interviewer, "I think it's lovely for people to say that Serenity is this generation's Star Wars, but I don't think it's accurate. Star Wars had a cultural impact that is unprecedented and almost untraceably large. Serenity is not that. It's like comparing apples to… unbelievably huge apples." But still, the executives at Universal Pictures know a moneymaker when they see one. "Firefly" fans, being smart enough to know that nothing impresses a studio like cold, hard cash, have continued to support Whedon's brainchild by purchasing multiple copies of the TV show box set and the first Serenity DVD release (both shoot to the top of Amazon's rankings during the "Serenity Now" events every June), and that devotion has paid off with the creation of a "Collector's Edition" release of the film. Whedon has even allowed that there's the slim possibility of another movie if this DVD sells well, saying, "It's probably not being discussed in board rooms right now, but the fact of the matter is, if it makes enough money, sooner or later they say, 'Hey — this is money!'" For those unfamiliar with the world of Serenity, Whedon's space opera still works beautifully as a stand-alone film, a wickedly wrought homage to classic sci-fi, Indiana Jones-style serial adventures, and shoot-'em-up Western pictures. It's a geeky thrill ride designed to appeal to hardcore movie lovers (and, yes, to fans of the TV show), but be warned — once you see Serenity you'll want to run right out and get the "Firefly" box set, and once you're through with that, you'll understand the Browncoats' frustration that there are no more adventures forthcoming from Serenity's crew. You may even find yourself haunting Internet chat rooms and booking a cruise to Mexico to get your Whedon fix. Don't say we didn't warn you.
Universal Studios Home Entertainment's two-disc Serenity: Collector's Edition offers all of the bonus features from the previous DVD release — the original commentary track by Joss Whedon, an introduction filmed by Whedon to precede early screenings of the movie (4 min.), a blooper reel (6 min.), nine deleted scenes (14 min.), "We'll Have a Fruity Oaty Good Time," in which Whedon discusses the creation of the bizarre Japanese commercial (2 min.), and three behind-the-scenes featurettes — plus another 60 minutes of new bonus features, including an additional, brand-new commentary track with Whedon and stars Nathan Fillion, Adam Baldwin, Summer Glau, and Ron Glass that's funny, silly, informative, and a whole lot of fun. The new "making-of" featurette, "A Filmmaker's Journey," is a detailed, behind-the-scenes look at the making of the movie with reminisces by cast and crew (20 min.); "Sci Fi Inside: Serenity" is a pretty standard promotional piece hosted by Baldwin (4 min.); "Session 416" offers up five creepy Internet teasers that show River being interviewed by doctors back during her time at the Academy (8 min.); "Take a Walk on Serenity" is a hilarious tour of the ship with Whedon, Fillion, Baldwin, and Alan Tudyk — according to Whedon, the ship's bridge "has a lot of blinking lights. And as we all know, blinking lights means science."(4 min.); "The Green Clan" looks at the contributions of DP Jack Green and his crew — several of whom were members of his family (3 min.); and four extended scenes that don't add much, but are an enjoyable addition for fans nonetheless. Serenity: Collector's Edition is on the street now.

Box Office: The traditional August box-office slump — when Hollywood studios dump less-promising titles on the market during the back-to-school run-up — kicked in over the weekend with four wide titles failing to open higher than fourth place, giving Sony's teen-raunch Superbad its second straight win and $68.5 million in the bank. Arriving in fourth was Universal's Mr. Bean's Holiday starring Rowan Atkinson, which garnered $10.1 million (for a movie nearing $200 million in overseas release), barely beating out Lionsgate's War starring Jet Li and Jason Statham, which marked an even $10 million. MGM's The Nanny Diaries starring Scarlett Johansson and Laura Linney opened in sixth with $7.8 million, while Resurrecting the Champ with Sam Jackson and Josh Hartnett failed to make the grade with a mere $1.8 million. Critics were mixed on Champ and Bean, less kind to War and Diaries.
In continuing release, Universal's The Bourne Ultimatum is on track to break $200 million, easily holding second place after one month in theaters, while New Line's Rush Hour 3 is over the century with $109 million after three sessions. Fox's The Simpsons Movie is another substantial contributor to Hollywood's $4 billion summer, charting $173.4 million. Paramount's Stardust is stuck on the midlist with just $26.4 million, followed by New Line's popular Hairspray, which has drawn $107.4 million. Heading for a second life in smaller theaters before much longer is Warner's The Invasion, which stumbles to tenth place in its second weekend with just $11.5 million. And off to DVD prep is Universal's I Now Pronounce You Chuck & Larry, which will close above $110 million.
New films due to arrive over the Labor Day frame include Balls of Fury starring Christopher Walken on Wednesday, followed on Friday by Death Sentence starring Kevin Bacon, as well as Rob Zombie's Halloween. Here's the top-grossing movies at North American theaters from last weekend:
Superbad (Sony)
$18,000,000 ($68,572,000 through 2 weeks)
The Bourne Ultimatum (Universal)
$12,361,000 ($185,143,000 through 4 weeks)
Rush Hour 3 (New Line)
$12,250,000 ($109,013,000 through 3 weeks)
Mr. Bean's Holiday (Universal)
$10,121,000 ($10,121,000 through 1 week)
War (Lionsgate)
$10,000,000 ($10,000,000 through 1 week)
The Nanny Diaries (MGM)
$7,811,000 ($7,811,000 through 1 week)
The Simpsons Movie (Fox)
$4,400,000 ($173,437,000 through 5 weeks)
Stardust (Paramount)
$3,954,000 ($26,455,000 through 3 weeks)
Hairspray (New Line)
$3,450,000 ($107,456,000 through 6 weeks)
The Invasion (Warner Bros.)
$3,140,000 ($11,515,000 through 2 weeks)
Harry Potter and the Order of the Phoenix (Warner Bros.)
$2,480,000 ($283,309,000 through 7 weeks)
Underdog (Buena Vista)
$2,243,000 ($36,637,000 through 4 weeks)
On the Board: New reviews this week include Blades of Glory, Year of the Dog, Serenity: Collector's Edition, and The First Films of Samuel Fuller: Criterion Eclipse Series. It's all fresh under the New Reviews menu here on the front page.
We'll be back tomorrow with the rundown on this week's street discs.
— Ed.
---
Tuesday, 21 Aug. 2007
---
In the Works: Here's some new disc announcements, courtesy of Amazon.com
and additional staff reports:
Our friends at The Criterion Collection have just revealed their November slate, which will include a two-disc re-issue of Alfred Hitchcock's 1938 classic The Lady Vanishes starring Michael Redgrave, Margaret Lockwood, and Dame May Whitty — the new transfer will be accompanied by a commentary from film historian Bruce Eder, while other extras will include the 1941 follow-up Crook's Tour (making its home-video debut), audio excerpts from Hitchcock's famous 1962 interviews with François Truffaut, a video essay by Leonard Leff, and stills (Nov. 20). Also in prep is a seven-disc edition of Rainer Werner Fassbinder's 1980 Berlin Alexanderplatz, which will collect the director's 15-hour epic in the 2006 restoration and include three documentaries, a 1931 version of the story, interviews, and more (Nov. 13). Ingmar Bergman's 1953 Sawdust & Tinsel will include a commentary by Bergman scholar Peter Cowie, a 2003 introduction by the director, and new subtitles (Nov. 20). And Akira Kurosawa's little-seen 1948 Drunken Angel will offer a new commentary from Japanese-film scholar Donald Richie and two documentaries (Nov. 27).

Just a few more items to announce this time around: Warner Home Video has a new "Director's Series" edition of Stanley Kubrick Collection listing at online retailers, along with two-disc editions of 2001: A Space Odyssey and The Shining (Oct. 23), while a "25th Anniversary Edition" of Poltergeist is also due this fall (Oct. 9). Arriving from MGM on Oct. 23 is Mr. Brooks starring Kevin Costner. And fans of the silents can look forward to a landmark duo with 1923's The Hunchback of Notre Dame starring Lon Chaney turning up on Oct. 9 in an "Ultimate Edition" from Image, followed by Sergei Eisenstein's 1925 Battleship Potemkin from Kino on Oct. 23.

On the Street: It's a short list this week, but there's no lack of spins to check out, including The Criterion Collection's House of Games and The Milky Way, Sony's The Lives of Others, Perfect Stranger, and The Dark Backward, while Universal's Serenity is sure to please a small army of dedicated "Firefly" fans. Here's this morning's notable street discs, available at Amazon.com
:
The Berenstain Bears: Get Organized!
Blood in the Face
Dane Cook: The Lost Pilots
The Dark Backward: Special Edition
Dexter: Season One
The Ex
Handy Manny: Tooling Around
House: Season Three (5-disc set)
House of Games: The Criterion Collection
Life Begins (3-disc set)
The Lives of Others (Das Leben der Anderen)
The Milky Way: The Criterion Collection
A New Wave
Perfect Stranger
Re-Animated: The Movie
Robocop: 20th Anniversary Collector's Edition Steelbook
A Season Inside Notre Dame Football
Serenity: Collector's Edition (2-disc set)
Surfer King
SWSX Live 2007
'Til Death: Season One (3-disc set)
Ugly Betty: Season One: The Bettyfriend Edition
— Ed.
---
Monday, 20 Aug. 2007
---

Disc of the Week: The first film directed by acclaimed Chicago playwright David Mamet, House of Games (1987) was handed by the director as something of a gift to actor Joe Mantegna. Mamet's play Glengarry Glen Ross had seen phenomenal success on Broadway, and it earned Mantegna a Tony Award for his role as Richard Roma. As Mantegna tells the story, Mamet personally came backstage to give him the news that the play was going to be made into a feature film — and that Al Pacino would be playing Roma. Mamet, who's known for his loyalty to his friends, then handed Mantegna two screenplays and promised him that, no matter what, he had first crack at starring in them. The first of those films, House of Games (1988's Things Change was the second) is immersed in one of the idiosyncratic writer's pet subjects — the confidence game. Co-written by Jonathan Katz — yes, that Dr. Katz — and with expert supervision by magician and card-sharp Ricky Jay (who also makes his film debut here), House of Games crackles with energy as layer after layer of scam artistry is peeled away in a story full of double- and triple-twists. It's native territory for Mamet's trademark dialogue — stilted and curt, both base and profound.
Dr. Margaret Ford (Lindsay Crouse) is an expert in the psychology of compulsive behavior. And though she approaches her patients — and receives praise from readers of her book on the subject — with cold reserve, she works non-stop, rarely withdrawing for personal pleasure. To Margaret, the complex troubles of her patients are nothing more than perplexing puzzles to be solved, intricate mystery novels that will all fall into place if she can correctly dissect and interpret the symbolism. But still, Margaret is aware that her clever analysis, while intellectually satisfying, can never ease the ache felt by her subjects. Intrigued by the "real world" driving one client — Billy, a gambler in heavy debt — to contemplate suicide, Margaret makes a bold move and promises him she will help. And not with analysis, but with action. Naively confident, Margaret marches boldly into the seedy neighborhood haunted by bookie and con man Mike (Joe Mantegna) and demands that he forgive Billy's IOU. Incredibly, he agrees — but on one condition. And so Margaret begins exploring a ruthless world of deceit that appeals to her own latent obsessions and exposes a side of her personality she had previously suppressed.
As a first-time film director on House of Games, Mamet's background in stage work hampers the film's early scenes set in Margaret's professional world. It may be by design that the exchanges between the doctor and her patients — and even her mentor — feel artificial and are saddled with unspeakably purple dialogue. And it doesn't help that Crouse (Mamet's wife at the time), while suitably icy, never seems comfortable or natural with the author's style the way Mantegna is. However, most of the film is perfect Mamet — hard and blunt, yet taking place in a slightly surreal, cerebral world where nothing is as it seems, but where the most deceitful agent is the self. Those not familiar with Mamet's style may be put off by House of Games' stage-bound quality, especially in the awkward opening scenes. But as the film eases into smoother territory, it provides a hearty, engrossing, and satisfying transition for the artist into film. Even though House of Games was an obscure release by Hollywood standards, it signaled the rise of Mantegna — part of Mamet's favored stable of actors — from ethnic supporting actor to leading man. Unfortunately, it didn't last long, with his best work coming in Mamet's Things Change and the brilliant Homicide (1991). Also on display are early appearances by a few other Mamet favorites, the late J.T. Walsh and a young William H. Macy.
The Criterion Collection's DVD release of House of Games is a huge improvement over MGM's previous disc, offering a beautifully clean, remastered anamorphic transfer ( 1.78:1) with excellent contrast and nice color saturation. The Dolby Digital 1.0 audio is more than adequate, given the dialogue-heavy nature of the film. The fascinating commentary track features Mamet and Ricky Jay, who discuss the nuts-and-bolts of making the film with a lot of information on the ways in which Jay helped Mamet to maintain authenticity as regards the world of confidence men. Fans of Mamet will appreciate his detailed digressions on his writing process, and his candid anger about how the film was treated by the studio. Also on board is a production documentary created by Mamet as a promotional tool, with behind-the-scenes footage and storyboards (25 min.); new interviews (each about 15 minutes) with actors Lindsay Crouse and Joe Mantegna; and the storyboards for a scene that was reworked for the film, "The Tap," which was rewritten by Jay and Mamet so as not to reveal the secrets behind a popular grift that some of Jay's associates liked to use. There's also the theatrical trailer, as well as a 30-page booklet featuring an essay by critic Kent Jones and excerpts from Mamet's notes on the published screenplay. House of Games: The Criterion Collection is on the street tomorrow.

Box Office: Writer/director Judd Apatow and co-writer Seth Rogen returned to the top of the box-office chart over the weekend with the raunchy high-school comedy Superbad, which opened with $31.2 million, easily exceeding the film's $20 million budget and giving the team another hit in the wake of Knocked Up and The 40-Year Old Virgin. Have far more difficulty was Warner's The Invasion starring Nicole Kidman and Daniel Craig, which managed just $6 million for fifth place, while The Weinstein Co.'s The Last Legion failed to crack the top ten with a meager $2.5 million. Critics loved Superbad, while Invasion and Legion earned poor reviews.
In continuing release, last week's winner Rush Hour 3 starring Jackie Chan and Chris Tucker slipped to second place, adding $21.8 million to $88.1 million overall, while Universal's stylish The Bourne Ultimatum held on to third place, boosting its three-week total to $163.8 million. Also bringing in plenty of doughnuts is Fox's The Simpsons Movie, which has logged $165.1 million after one month. However, Paramount's Stardust starring Michelle Pfeiffer and Robert De Niro is on the midlist in its second week with $19 million. Breaking the $100 million mark after five frames is New Line's Hairspray. And off to DVD prep is Paramount's Transformers, which cleared $300 million.
Plenty of new films go wide in theaters this Friday, including Resurrecting the Champ starring Sam Jackson and Josh Hartnett, The Nanny Diaries with Scarlett Johansson, War starring Jet Li and Jason Statham, Illegal Tender, and Mr. Bean's Holiday. Here's the top-grossing movies at North American theaters from last weekend:
Superbad (Sony)
$31,200,000 ($31,200,000 through 1 week)
Rush Hour 3 (New Line)
$21,830,000 ($88,153,000 through 2 weeks)
The Bourne Ultimatum (Universal)
$18,986,000 ($163,806,000 through 3 weeks)
The Simpsons Movie (Fox)
$6,675,000 ($165,117,000 through 4 weeks)
The Invasion (Warner Bros.)
$6,000,000 ($6,000,000 through 1 week)
Stardust (Paramount)
$5,244,000 ($19,087,000 through 2 weeks)
Hairspray (New Line)
$4,270,000 ($100,573,000 through 5 weeks)
Underdog (Buena Vista)
$3,613,000 ($31,692,000 through 3 weeks)
Harry Potter and the Order of the Phoenix (Warner Bros.)
$3,540,000 ($278,646,000 through 6 weeks)
I Now Pronounce You Chuck & Larry (Universal)
$3,500,000 ($110,383,000 through 5 weeks)
Becoming Jane (Miramax)
$3,015,000 ($9,164,000 through 3 weeks)
The Last Legion (The Weinstein Co.)
$2,597,000 ($2,597,000 through 1 week)
On the Board: New reviews this week from the gang include Shooter, Perfect Stranger, The Dark Backward: Special Edition, House of Games: The Criterion Collection, and Aqua Teen Hunger Force Colon Movie Film for Theaters. Everything's been added to the New Reviews menu here on the front page.
Back tomorrow with the street discs.
— Ed.
---
Tuesday, 14 Aug. 2007
---
In the Works: Here's some new disc announcements, courtesy of Amazon.com
and additional staff reports:
Just now listing at online retailers from Paramount Home Video is Twin Peaks: The Definitive Gold Box Edition, a single-set release that promises to include both seasons of David Lynch's influential TV series and the ultra-elusive two-hour pilot episode, which appears to be making its Region 1 debut (Oct. 30). Also in prep at the 'mount is this year's Shrek the Third (Nov. 13), CSI: Season Seven, and Mission: Impossible: Season Three (both Nov. 20).

Also new on the charts is Warner Home Video's "Twisted Terror Collection", a six-disc set that gathers up catalog horrors Deadly Friend, Dr. Giggles, Eyes of a Stranger, From Beyond the Grave, The Hand, and Someone's Watching Me (Sept. 25), while also on the way is Curtis Hanson's Lucky You starring Drew Barrymore and Eric Bana (Sept. 18), the straight-to-video Return to House on Haunted Hill (Oct. 16), and Doctor Who: Series Three (Nov. 6).

Finally, Evan Almighty is set to arrive from Universal on Oct. 9, a "Collector's Edition" of Misery is due from MGM on Oct. 2, and a director's cut of Saw III chips in from Lionsgate on Oct. 23. Also watch for a three-disc "Ultimate Edition" of the influential 1964 I Am Cuba from Milestone on Oct. 23, while this month's Criterion rumors surround one or more Jeanette MacDonald & Maurice Chevalier musicals, quite possibly including 1934's The Merry Widow, directed by Ernst Lubitsch.

On the Street: There's no lack of discs to pick up this week, starting with Warner's Shakespeare Collection, which includes the DVD debut of Kenneth Branagh's 1996 Hamlet. Also new is Criterion's The First Films of Samuel Fuller and Cria cuervos…, Sony's re-issue of Taxi Driver, and MGM's Back to School: Extra-Curricular Edition, while titles fresh from theaters include The Lookout, Inland Empire, Wild Hogs, Fracture, and Vacancy. Here's this morning's notable street discs, available at Amazon.com
:
3-D Horror: Night of the Living Dead/The House on Haunted Hill
51 Birch Street
Avatar: The Last Airbender – Book 2, the Earth, Vol. 4
Aqua Teen Hunger Force Colon Movie Film for Theaters
Back to School: Extra-Curricular Edition
Belinda (4-disc set)
China Heat
Cria cuervos…: The Criterion Collection
The Dark Crystal: 25th Anniversary Edition (2-disc set)
Diana: Queen of Hearts
Doug Stanhope: No Refunds
Dynasty: Season Two (6-disc set)
Elvis: The Mini Series
The Empty Acre
The Executioner's Song
The First Films of Samuel Fuller: Criterion Eclipse Series (3-disc set)
Flash Gordon: The Premiere Episode
Fracture (widescreen)
Fracture (pan-and-scan)
The Fugitive: Season One, Vol. 1 (4-disc set)
God Grew Tired of Us: The Story of Lost Boys of Sudan
Hamlet: Special Edition (2-disc set) (1996)
Inland Empire (2-disc set)
Kiss My Snake
KISSology: Vol. 2 1978-1991 (3-disc set)
The Lookout
Marco Polo (2007)
Masters of Horror: Valerie on the Stairs
Masters of Horror: We All Scream for Ice Cream
A Midsummer Night's Dream (1935)
Murder City
Othello (1965)
Pandemic
The Postcard Bandit
Puzzlehead
Return to Bangleonia: The Bangles in Concert
Romeo and Juliet (1936)
The Russian Bride
The Shakespeare Collection (5-disc set)
Sierra Leone's Refugee All-Stars
Taxi Driver: Limited Collector's Edition
Vacancy
Wild Hogs
— Ed.
---
Monday, 13 Aug. 2007
---

Disc of the Week: In the course of the "making-of" featurette about The Lookout (2007), star Joseph Gordon-Levitt says, "Any time you read a good script it's shocking — and glorious." The same can be said about watching an excellent film by a first-time director. Scott Frank's background has heretofore mainly been that of a well-respected script doctor, and as solo (or nearly so) writer of Minority Report (2002), Out of Sight (1998), Get Shorty (1995), Little Man Tate (1991), and Dead Again (1991). Somewhere along the way he also wrote the The Lookout, and after a number of stalled greenlights he decided to direct it himself. He did one hell of a job. Gordon-Levitt (Mysterious Skin, Brick) plays Chris Pratt, once the hockey-star golden boy of his small Kansas town, now the brain-damaged survivor of a car accident that killed two of his closest friends. The injury has left him with such a severely short-term memory that he carries a small notebook in order to scribble down reminders about going to work and taking his medications; he carries a spare key in his shoe because he always locks himself out of his car. But mainly he carries a load of guilt about the accident that made him this way, which was entirely his fault. His support system consists of a live-in helper, Lewis (Jeff Daniels), a caring case worker (Carla Gugino, who regrettably has just one scene), and a couple of town locals who keep an eye on him as he works as night janitor in the town bank. A confluence of details — Chris' cognitive difficulties, the relative lack of security at the bank, and the laid-back town cop (Sergio de Zio) — conspire to make the bank ripe for robbery, and a greasy charmer named Gary Spargo (Matthew Goode) befriends Chris in order to use him as part of the heist.
Scott Frank worked closely with author Elmore Leonard to develop the screenplays for Get Shorty and Out of Sight, and when the latter was turned into the short-lived TV show "Karen Sisco" (which starred Gugino), Frank was brought in as head writer. He learned a lot at the master's knee, and there's a lot of Leonard's style in The Lookout, not the least in the well-crafted supporting characters. As the villain of the piece, Spargo is the devil incarnate — first he charms Chris with flattery, then he introduces him to a gorgeous former stripper named Luvlee Lemons (Isla Fisher), and he finally seals the deal in a wickedly written monologue in which he verbalizes every fear and insecurity that haunts Chris with canny, seductive intuition. By the time he's done, it's not only understandable why Chris would go along with the bank robbery, it sounds like it's his best option — until an unexpected moment of respect from Chris' boss snaps him back to reality, but by then he's in too deep. As Lewis, — a blind, gregarious ex-hippie — Jeff Daniels is as much mentor to Chris as he is hired companion, and he includes Chris in his dream to open a restaurant called "Lew's Your Lunch." Lewis reveals to Luvlee that he's more than just a disabled teddy bear when he tells her that he lost his sight working in an unventilated meth lab — then, after casually asking the girl about Spargo, she says, "Do you know Gary?" and Lewis replies, "Oh, I've known a lot of Garys. A lot of Luvlees, too." Frank's screenplay is (as should be expected from a writer with his reputation) exquisitely crafted, and every twist of the plot and notable detail along the way comes together in the story's final act. It's a remarkably assured film for a first directorial effort, with beautiful, carefully considered images and an understanding that character development is what compels a viewer to throw in with a film emotionally. The whole thing's anchored by a nuanced, compelling performance by Gordon-Levitt, who once again proves what an amazing, under-appreciated actor he is. It's the sort of small, tightly wound thriller that was once the bread and butter of Hollywood studios, and which we rarely see anymore. In fact, Frank's next film had better be awfully good — he's already set the bar pretty high for himself.
Buena Vista/Miramax's DVD release of The Lookout offers a beautiful anamorphic transfer (2.40:1) — at least some (perhaps all) of the movie was shot using the new Panavision Super 35 Digital camera, and it's virtually indistinguishable from film stock. The difference however, is that Frank and DP Alar Kivilo were able to use existing light in even the night scenes, yet it's never murky or indistinct. The DD 5.1 audio is fine, given that there's not much need for fancy sound tricks here. Extras include a commentary track with Frank and Kivilo that's heavy on production specifics, plus the featurettes "Behind the Mind of Chris Pratt," which looks at Gordon-Levitt's take on the character (9 min.), and "Sequencing The Lookout," a pretty detailed "making-of" piece that covers everything from creation of the script and getting financing to casting and production (20 min.). The Lookout is on the street tomorrow.

Box Office: The strong August box-office continued over the weekend as New Line's Rush Hour 3 starring Jackie Chan and Chris Tucker took in $50 million, easily beating last week's winner, The Bourne Ultimatum. The win marks the final tentpole release of the summer, as well as the sixth "threequel" title in a sequel-heavy season. Arriving in fourth place was Paramount's fantasy-adventure Stardust starring Michelle Pfeiffer and Robert De Niro, which had a modest $9 million break, while Sony's Daddy Day Camp plotzed into tenth place with $5 million. Critics liked Stardust, while Hour and Camp earned generally poor reviews.
In continuing release, Universal's The Bourne Ultimatum starring Matt Damon continued its late-summer haul, adding $33.6 million to a $132.3 million 10-day gross, while Fox's The Simpsons Movie has cleared $152.2 million in three sessions. Buena Vista's live-action Underdog hangs on to a top-five spot as well, now with $24.7 million in the bag. New Line's Hairspray has been a hit with fans and is verging on triple-digits with $92.1 million, and Universal's I Now Pronounce You Chuck & Larry with Adam Sandler and Kevin James is over the century with $103.8 million. Meanwhile, off to DVD prep is Buena Vista's Ratatouille, which should clear $190 million.
New films arriving in theaters this weekend include The Invasion starring Nicole Kidman and Daniel Craig, Superbad, and The Last Legion. Here's the top-grossing movies at North American theaters from last weekend:
Rush Hour 3 (New Line)
$50,240,000 ($50,240,000 through 1 week)
The Bourne Ultimatum (Universal)
$33,670,000 ($132,343,000 through 2 weeks)
The Simpsons Movie (Fox)
$11,125,000 ($152,237,000 through 3 weeks)
Stardust (Paramount)
$9,011,000 ($9,011,000 through 1 week)
Underdog (Buena Vista)
$6,456,000 ($24,747,000 through 2 weeks)
Hairspray (New Line)
$6,370,000 ($92,113,000 through 4 weeks)
I Now Pronounce You Chuck & Larry (Universal)
$5,950,000 ($103,849,000 through 4 weeks)
Harry Potter and the Order of the Phoenix (Warner Bros.)
$5,385,000 ($272,000,000 through 5 weeks)
No Reservations (Warner Bros.)
$3,925,000 ($32,095,000 through 3 weeks)
Daddy Day Camp (Sony)
$3,550,000 ($5,035,000 through 1 week)
Transformers (Paramount/Di Bonaventura)
$3,285,000 ($302,919,000 through 6 weeks)
Becoming Jane (Miramax)
$3,008,000 ($4,608,000 through 2 weeks)
On the Board: New reviews this week include Wild Hogs, TMNT, Inland Empire, Tickle Me, The Lookout, and Back to School: Extra-Curricular Edition. It's all under our New Reviews menu here on the front page.
We'll be back tomorrow to let you know about this week's street discs.
— Ed.
---
Click here for previous news and commentary